Can you tackle the complexities of change when your organization's C Suite needs to confront embedded tensions?
Learn to mitigate the problems intrinsic to companies undergoing transformation in shifting times.
Achieve your organization's ambitious goals to sustain growth over time and forge strategies driven by purpose, focused performance, and solid principles. Your plans may concern large-scale transformations or an enterprise-wide pursuit of an ambitious vision initiated by the C Suite—regardless, conditions nearly universal in today's economic climate necessitate a prompt and responsible solution.
Our next CHO Group seminar presents Doug Ready, who will leverage his careful research, professional practice, and publications with leading companies worldwide to identify particular skill sets and attitudes enterprise leaders now require to lead high-achieving, purposeful companies driven by shared core values.
As you'll discover, Doug's research reveals that skillsets alone don't cut it—while what does make a difference is cultivating enterprise leadership to adapt and change. Please attend the CHO session and find out if learning perspective, context, resiliency, and identifying a greater sense of community makes sense for you.
Please RSVP by clicking on the link in your email invitation, no later than October 23, 2017. If you have any questions, contact Kevin Osborne or Christy Kim.
About The Speaker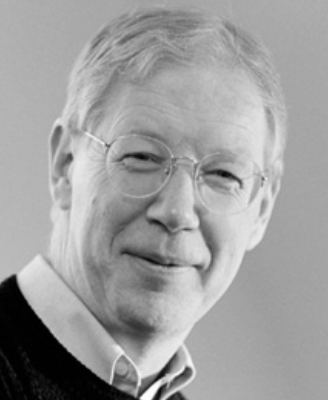 Douglas A. Ready is a professor at MIT's Sloan School of Management and is the Founder and CEO of the International Consortium for Executive Development Research (ICEDR), a premier global HR talent academy for nearly forty world- class companies and more than twenty-five top-tier business schools. For more than two decades, Doug has been bringing together many of the world's best companies and business schools to share innovations and excellent practice in talent, leadership and strategic change.
Doug is considered one of the world's leading authorities on strategic talent management and executive development. He is the author of many highly popular Harvard Business Review articles including "The Power of Collective Ambition," "The Hallmarks of a Game-Changing Talent Strategy", "Are You a High Potential?" "Make Your Company a Talent Factory," "Winning the Race for Talent in Emerging Markets," and "How to Grow Great Leaders." He is also the author of several acclaimed MIT Sloan Management Review articles including: "Developing the Next Generation of Enterprise Leaders", "Enabling Bold Visions," "Leading at the Enterprise Level," "How Storytelling Builds Next Generation Leaders," and "Why Leadership Development Efforts Fail." His writings have also appeared in the Financial Times, Business Strategy Review, Fortune and The Wall Street Journal. In 2008 he received the highly coveted Marion F. Gislason Award for excellence in the field of leadership and executive development. In addition, Business Horizons recognized Doug as one of the world's Leadership Gurus. Doug has been named multiple times to Thinkers50, the premier ranking of the world's top thought leaders.
Doug is an active advisor to CEOs and top executive teams around the world on developing companies' enterprise leadership teams and implementing strategic and cultural change. He has worked with senior leaders at Hess Oil, RBC Financial Group, HSBC, Four Seasons, PricewaterhouseCoopers, LG Group, Ford Motor Company, Continental AG, Samsung Group, United Technologies and the United States Federal Reserve, among others.
Prior to serving as Senior Lecturer at MIT Sloan, Doug taught at UNC's Kenan-Flagler Business School and London Business School. He earned his Masters in Management from Harvard University and the PhD from Cranfield University in the UK.