Businesses started taking diversity very seriously in the late 1990's and early 2000's after several high profile lawsuits resulting in over $500-million in settlements rocked corporate America. Since then, despite huge capital investment and the appointment of Chief Diversity Officers everywhere, most diversity programs have not increased diversity and some have even made matters worse.
Join us June 1st, when Professor Frank Dobbin of Harvard University will explain why reliance on programs and practices in use since the 1960's have activated rather than quashed bias in the workplace. Having analyzed three decades worth of data from more than 800 U.S. firms, Professor Dobbin will also share the strategies and techniques that have proven effective in increasing organizational diversity. If you have any questions, please feel free to call Heather at (503) 620-1266 or by e-mail at heather@waldronhr.com
About The Speaker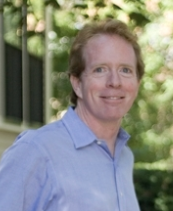 Frank Dobbin received his BA from Oberlin College in 1980 and his PhD from Stanford University in 1987. Dobbin studies organizations, inequality, economic behavior, and public policy. His 2009 book Inventing Equal Opportunity shows how corporate personnel managers defined what it meant to discriminate. His evidence-based research on corporate diversity programs (with Alexandra Kalev) shows that mentoring programs, diversity taskforces, and special recruitment programs have helped to promote diversity by engaging managers, while diversity training and diversity performance evaluations have thwarted progress by stigmatizing managers. These findings formed the basis of his Harvard Business Review Cover Story: Why Diversity Programs Fail -- And What Works Better, and have been covered by The New York Times, The Washington Post, The Boston Globe, Le Monde, CNN, National Public Radio, Fast Company and Slate.
Dobbin has published numerous books studying the social construction of economic rationality, including Forging Industrial Policy: United States, Britain, and France in the Railway Age (1994) and The Global Diffusion of Markets and Democracy (2008). His recent research examines rise of the shareholder value model of corporate management.
Professor Dobbin is chair of the joint Arts & Sciences/Harvard Business School Organizational Behavior Ph.D. Program, director of the SCANCOR/Weatherhead Initiative in International Organizational Studies, and Co-Coordinator of the MIT-Harvard Economic Sociology Seminar.