Today's business landscape is characterized by a constant state of fast-paced change related to advancing technology, economic flux, competitive pressures, and demographic shifts, to name a few. Studies show that one in four organizations experience major change initiatives every eight weeks, yet few business leaders rate their organizations as highly effective at managing change.
Helping leaders manage change and cultural transformation are among the top five challenges facing CHROs and represents one of the best opportunities for HR leaders to deliver enterprise value. While there is no shortage of literature about how to manage change, attending to change issues remains an elusive leadership practice. The success or failure to manage complex, unpredictable change demands is commonly cited as the biggest factor separating high and low performing organizations.
Whether your workplace is refocusing its strategic priorities, or building its leadership pipeline, the ability to navigate change is the ultimate competitive advantage. The future belongs to change-capable leaders and agile organizations. CHROs play a key role in building those capabilities. Join us on October 12th for this important session with change leadership expert, Holly Burkett.

Please RSVP by contacting Dan Coben at dan@waldronhr.com no later than September 29th, 2017. If you have any questions, please feel free to call Dan at 480-397-2385.
About The Speaker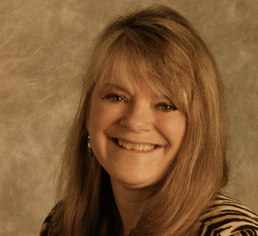 Holly Burkett is an internationally renowned author and expert, and Principal of Evaluation Works, a performance consultancy in Davis, CA. With more than 20 years experience as a trusted business advisor, she is passionate about developing resilient learning and performance capabilities that foster high engagement, drive operational excellence, and create sustainable value. An accomplished talent builder, she was recently honored with a 2017 "Global Training & Development Leadership Award" from the World HRD Congress in Mumbai, India.
Formerly with Apple Computer, she has managed high potential leadership development and succession planning, built corporate universities, helped shape organizational learning cultures, enabled culture change initiatives, and created measurement systems for assessing HRD effectiveness, including leading select ROI studies. As a certified ROI professional, Holly is a recognized evaluation expert with the Office of Performance Review which provides grantee technical assistance. Holly regularly shares her expertise with grant managers and nonprofits and is an elected member of the board of governors for Nonprofit Organizations & Executives.

As a certified SPHR, Holly has served as a volunteer item writer for the Human Resource Certification Institute (HRCI) for more than 10 years, is a monthly Guest blogger for HRCI, and was a select contributor to its landmark anthology "The Rise of HR: Wisdom from 73 Thought Leaders" (2015), published in collaboration with HR luminaries David Ulrich and Libby Sartain.

Recent publications include the award winning book "Learning for the Long Run" (2016) and the "Change Agents" chapter in ATDs "Talent Management Handbook" (2015), along with multiple contributions to other books and articles in the field. A frequent conference presenter, sought-after speaker, and international workshop leader, Holly also serves as adjunct faculty for HRD Graduate Studies at Drexel University.
She holds a PhD in human capital development and earned recognition for outstanding dissertation research on the topic of sustainable learning cultures – which helped form the foundation of her book