Ready to advance your career in policing? Learn how to manage time and maintain balance as a working officer.
Live Webinar

You're invited to attend a free, live webinar to learn more about Laurier's 100% online Honours Bachelor of Arts in Policing degree.


In our free webinar you will:
Hear from our featured speaker Assistant Provost Bruce Arai, along with Scott Blandford, key faculty member and 30-year police services officer

Learn about how this unique program was designed, how the curriculum tackles modern policing issues with the latest theories and practices, and how it can benefit you

Hear first-hand how to balance work and home responsibilities with a challenging online degree program

Confirm details on your next steps in the application process

Get your questions answered in our Q&A session


Details:
Time: 2PM-3PM EST

Date: Thursday, September 14th, 2017

Place: online- Register Now to Save Your Seat!
Meet Our Featured Speakers:
Dr. Bruce Arai
Dr. Bruce Arai is the Assistant Provost: Strategy for Wilfrid Laurier University. In his various administrative roles, he has been involved in the development of over 19 new programs at Laurier, including the BA in Criminology in 2004, and the BA in Policing in 2015.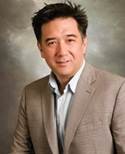 Dr. Scott Blandford
Dr. Scott Blandford is an Assistant Professor and Program Coordinator for the Policing and Master of Public Safety programs at Laurier. During his 30-year policing career, Scott served in numerous operational and administrative positions. In addition, Scott has more than 20 years of experience developing and teaching courses at the university level.