March 2017
Rewarding Patients for Being Smart Shoppers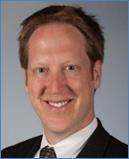 By Tom Meier, Vice President of Market Solutions
Blue Cross and Blue Shield of Illinois, Montana, New Mexico, Oklahoma and Texas
Consumers go to great lengths to shop for the best price. They study weekly grocery store ads for the best prices on milk and bread, and comparison shop for hours online to buy a dishwasher. They even drive miles out of the way if it means saving a few cents on a gallon of gas.
But when it comes to health care — something far more important and costly than a dishwasher or milk — most people just go where their doctor tells them or to the most convenient location. Without studying their options, consumers may spend more, depending on which doctor they visit for the service.
The Blue Cross and Blue Shield Plans in Illinois, Montana, New Mexico, Oklahoma and Texas are helping to encourage members to use their consumer-market comparison skills when it comes to shopping for health care. We introduced our Member Rewards program (see video below) this year as a way for employers to give their employees a cash reward for making a cost-conscious choice. The program covers more than 100 medical procedures, such as hip replacement, mammogram or MRI. It's available to our self-funded, large employers across the five states.
Member Rewards uses Provider Finder®, our nationwide database of independently contracted health care providers. Here's how it works:


The physician recommends a service or procedure.
Members with a Benefits Value Advisor* (BVA) plan speak to a representative to compare costs for different providers of equal quality. Then the BVA books the appointment. Members without a BVA plan research the procedure and local providers on Provider Finder, then book their appointment.
The member has the procedure.
After the claim is paid, a reward check is mailed to the member by Vitals, our Member Rewards vendor.

Reward payments can vary from $25 to $500, depending on the procedure and the realized savings.

A unique aspect of Member Rewards is the potential to increase the return on investment over time. As employees begin to use Member Rewards, they may tell their colleagues about the program. Then those employees may use Member Rewards too, when considering their next procedure. We estimate that by the third year of the program, employers may significantly recoup their initial investment in the program.

Beyond employers and consumers, a program like this also has potential to save money throughout the health care system, with lower costs for insurers and more market pressure on providers to match the lower prices for the same service.

It's important to stress that Member Rewards and other tools for researching quality and potentially low-cost care do not take the place of medical advice or care from the member's physician. The goal is for patients to have an open discussion with providers about what they need, then use the tools available to find the highest quality care at a cost-effective price. Now they have an opportunity to get rewarded just for doing that.

If you haven't explored what Member Rewards can do for your company, talk to your account executive.

About Tom Meier
As the Vice President of Market Solutions for the operator of Blue Cross and Blue Shield Plans in Illinois, Montana, New Mexico, Oklahoma and Texas, Tom is responsible for developing, managing and marketing commercial market-leading products and service solutions that meet and exceed the needs of our clients and members.
Before joining the company in 2010, Tom spent 14 years with the Blue Cross and Blue Shield Association. He focused on developing national consumer-directed health plan products and services across the Blue Cross and Blue Shield system. Also, he was involved in efforts to develop product and consumer tools for the Federal Employee Program.
The operator of these BCBS Plans is the largest customer-owned health insurance company in the United States. Offering a wide variety of products and services, it serves nearly 15 million members. Along with his current responsibilities, Tom is a member of the National Business Group on Health's Board of Directors of the Institute on Health Care Costs and Solutions. He also serves on the Advisory Board for the Gene Siskel Film Center of the School of the Art Institute of Chicago.
Tom received a bachelor's degree from Western Michigan University in Theater and Political Science, and a Master of Business Administration from the Kellogg School of Management at Northwestern University.

*BVA is a purchase option offering personal engagement by phone – helping members choose a lower-cost, quality location. BVA is available to 250+ ASO and fully insured groups (not available for HMO plans).
We make no endorsement, representation or warranty regarding Vitals' administration of the Member Rewards program. Information received through the Member Rewards program is not meant to replace advice of a health care professional, and decisions regarding course and place of treatment remain with the member and his or her health care provider. Eligibility for rewards is subject to terms and conditions of the Member Rewards program.