May 2017
BCBSTX Health Care Agenda Focuses on Variations in Care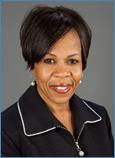 By Opella Ernest, M.D., Senior Vice President and Chief Clinical Officer
Blue Cross and Blue Shield of Illinois, Montana, New Mexico, Oklahoma and Texas
The American health care system is highly regarded globally. But at the same time, we have found that patients sometimes experience differences in care that can't be explained by an illness, medical need or the standards of evidence-based medicine. For example, patients in one city may receive different care for the same condition or illness than similar patients in another city.
We call these discrepancies "variations in care." These variations can impact the care that members receive and can contribute to increasing health care costs. In fact, the Centers for Medicare & Medicaid Services estimates that health care costs will rise at an average rate of 5.8 percent annually until 2025.
The trend in spending clearly shows a new approach is needed to help bring costs down. Our Health Care Agenda is one of the ways we are actively working to accomplish this goal. The Agenda focuses on variations in care, with an emphasis on improving members' health and access to care, while maximizing the value of every dollar spent. The Health Care Agenda incorporates a strategy to address specific variations in care that are implicated in the largest increases in health care spending.
A national study found that nearly a third of health care costs can be attributed to variations in how health care is delivered. Analyzing data from members of our five Plans, we found three areas where millions of dollars could be saved, while giving members access to the right care at the right time and place.
Cardiac imaging for low-risk patients with no noticeable heart-related symptoms accounted for 45 percent of costs attributed to inappropriate stress testing.
Lumbar testing also accounted for sizeable wasteful spending.
Last year we published an article on the costs and complications associated with repeated lumpectomy surgeries.
As part of the Health Care Agenda, we are collaborating with providers and employers to work together to reduce unwarranted variations in care. These initiatives, driven by data and analytics, are the foundation for success in achieving our vision to improve health care and reduce costs.
We are dedicated to expanding access to quality, cost-effective health care. Our goal is to help equip members with the information and tools to make appropriate health care decisions for themselves and their families. Integral with that effort, our Health Care Agenda seeks to change the narrative of managed care from pure utilization management to addressing the unwarranted variations in care.
For more information on variations in care, be sure to watch the video and read the other articles in this issue. In particular, see how BCBSTX is using data to pinpoint variations in health care for potential intervention in the article that discusses the concerning increase in stimulant use among adults.

About Opella Ernest, M.D.
Opella Ernest leads and develops our company's health care agenda and clinical strategy, which is dedicated to expanding access to quality, cost-effective health care, while addressing unwarranted variations. She is responsible for clinical policy, clinical strategy, clinical analytics, accreditation and quality improvement initiatives to support efficient delivery of affordable medical care to our members.
Before assuming her current position in 2016, Ernest was divisional senior vice president of Health Care Delivery and chief medical officer for Blue Cross and Blue Shield of Illinois (BCBSIL). She managed the strategic direction of network development and management. Prior to joining BCBSIL, Ernest was responsible for the clinical model of care for dual eligible members as senior vice president, Medical Management, for HealthSpring, Inc.
Ernest, a board-certified family physician, earned her undergraduate degree from the University of Michigan and medical degree from the Ohio State University College of Medicine. She completed her residency in family medicine at Providence Hospital, Southfield, Michigan.
Sources: